A new national survey released yesterday by the Wildlife Conservation Society (WCS)
reports that the American public loves and reveres bison
, and would like to see their populations restored. This is great news which we hope is followed up by actions which both restore the bison and give respect to the indigenous peoples of North America by honoring the broken treaties, unbreaking them.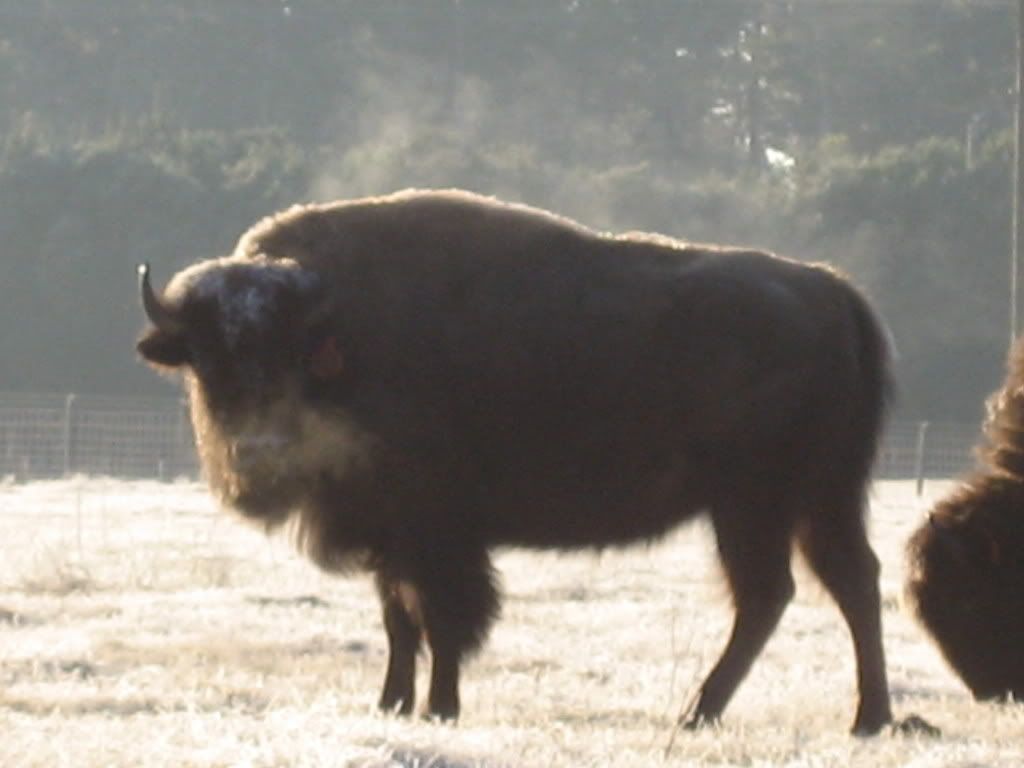 From
Science Daily
QUOTE
The survey showed that:
- Less than ten percent understood how many bison remain in the United States
- More than 74 percent believe that bison are extremely important living symbol of the American West
- More than half view the bison as emblematic as a symbol of America as whole
While an estimated 500,000 bison remain in the United States, the vast majority of those live on private ranches, with only about 9,000 plains bison considered free-ranging in the U.S., Canada, and Mexico. An additional 7,000 free-ranging wood bison live in Canada. Bison once numbered in the tens of millions and ranged from Alaska to Mexico but were wiped out by commercial hunting and habitat loss largely as a result of U.S. westward expansion.
"The results of this survey clearly show that the American public wants more to be done to restore the bison," said Dr. Kent Redford of the Wildlife Conservation Society. "We know it will take decades of strategic planning and a wide group of stakeholders will need to take appropriate action."
UNQUOTE
~~~