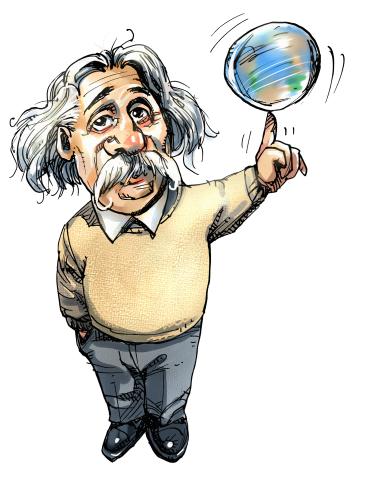 If you have ever sat up reading books like
God and the New Cosmology
,
The Tao of Physics
or
The Dancing Wu Li Masters
, listen up. If you follow the attempts of certain physicists, in the off duty hours, to discover a theory beyond quantum physics, this might just be for you. It does bend my brain
pretty far
, but, hey, that's good for you!
The author, who writes the above blog anonymously, is presently a tenure-track Assistant Professor in a basic science department at a major medical school in the United States of America. He performed predoctoral studies in human molecular virology and cancer etiology, received his doctorate in yeast genetics, biochemistry and cell biology, and completed postdoctoral studies in fly biochemistry, molecular, cellular, and developmental biology in the late 20th century.
He has extensive experience in journal publishing, having authored or co-authored 16 peer-reviewed articles over the course of 15 years. He has also authored ~15 research grants over 12 years, 3 of which were awarded by the National Institutes of Health.