From Asia Times Online.
The meaning of the Tehran spring
By Pepe Escobar
A must-read. Americans, we are amazed by the intense pro-democracy demonstrations of the Iranian people, especially their youth and women. Our feeble response to a the 2000 election, Diebold-ed and stolen as it was, pales in comparison. Viva Iran's Green Revolution! Power to the people. Right on.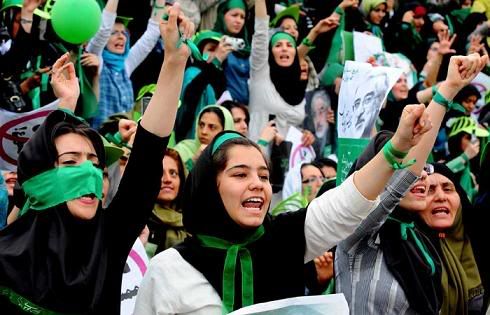 Mousavi Supporters