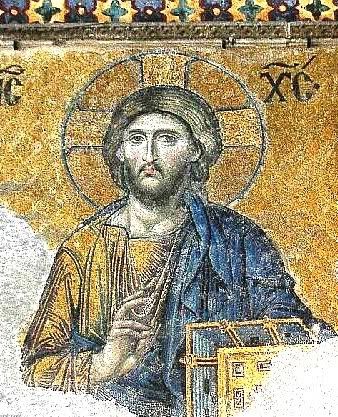 Dear Friends of the Melkite Mission of Lincoln NE,
We are pleased to announce that Fr. Daniel Lenz will be offering the Divine Liturgy for the continuation of our services on March 1st at
St. George Ukrainian Catholic Church,
3330 North 13th Street, Lincoln.
Fr. Peter Mitchell, who is in the process of obtaining bi-ritual faculties to assist our community, will be serving at the holy altar with Fr. Daniel. Please come and help welcome Fr. Peter into our community.
This Sunday is the Sunday of Orthodoxy, the Byzantine commemoration of the seventh ecumenical council which condemned iconoclasm, a heresy that attempted to destroy religious imagery. There will be a procession outside of the church so if you have a favorite icon bring it for the feast. It is customary to carry an icon in the procession and hold it during the Divine Liturgy.There will also be a small gift 'shop' at the coffee social where you can purchase Eastern Christian books, CDs, artwork, and jewelry. And don't forget to visit our new site on the internet with a lot of new information directed at answering common questions about the Divine Liturgy.
http://melkitenebraska.blogspot.com/
The schedule for March 1st is as follows:
3/1 Sunday
9:30 AM Morning Prayer
9:50 AM Outdoor procession with icons for the Feast of Orthodoxy (commemoration of the Seventh Ecumenical Council) 10:00 AM Divine Liturgy
followed by a potluck meal: For the sake of those attempting to hold to the fast, please avoid bringing foods with eggs, dairy, meat, and fish (shellfish is ok).
Fr. Daniel will be available for Holy Confession before the Divine Liturgy. Please pass this message on to whomever you think might be interested.
For more information call Sebastian Carnazzo: (402) 797-3703 or
http://melkitenebraska.blogspot.com/