Tomorrow ends the twelve days of Christmas, with the coming of the Three Kings and the Baptism of Christ in the Jordan both being celebrated at Epiphany-Theophany. He comes forth as an infant to the wise rulers of men, the Kings from the Orient, and He comes forth to the entire world after sanctifying the waters when John the Baptist baptized Him Who Made all things. And the Voice of the Father spoke, and the Spirit in the form of a dove confirmed His Words.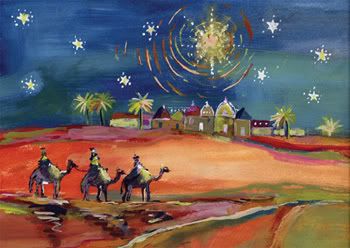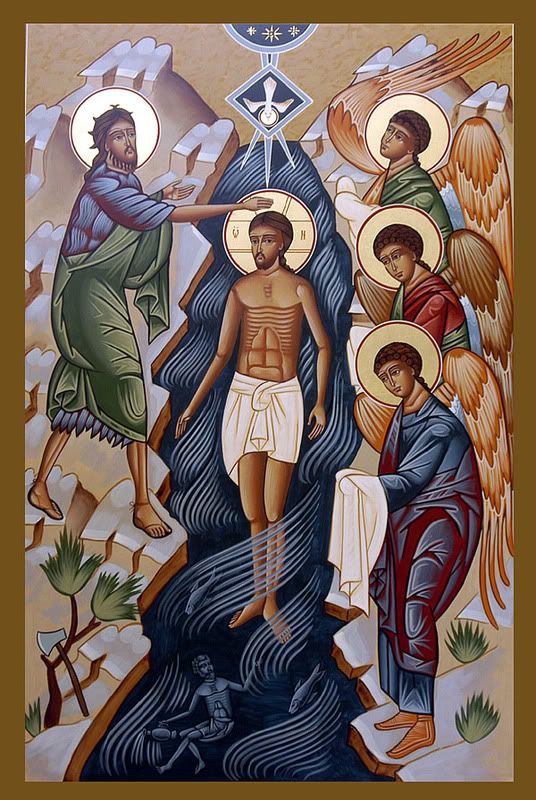 Tomorrow is also the birthday of a wonderful saint, known in America as Joan of Arc ~ Jehanne d'Arc ~ The "Maid of Heaven". It is very significant that Saint Joan was born on Epiphany-Theophany because she not only led her people to freedom in this world but she ultimately led them, and generations since, to the freedom that is found through Christ Our Lord. In the manner of Patrick of Ireland, she has adopted her people, the people of France and their diaspora, for all eternity.
"I was brought up with Joan the Maid next door to her father's house. I know that she was good, simple, pious, fearing God and his saints; she went often and of her own will to church and to sacred places, caring for the sick and giving alms to the poor; this I saw myself, for when I was a child I myself was sick and Joan came to comfort me. . . ."
- Simonin Musnier - farmer and childhood friend of Joan