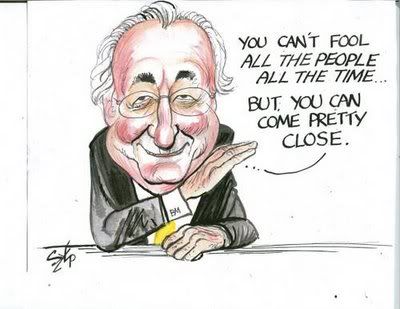 Taki on Madoff, Dubya and more...I love the gregarious golden Greek mainly because he comes up with sentences like the following...
"
There is more greed in Wall Street than there are Holocaust deniers in Riyadh,

but Daphne sort of forgot to mention her burly slob of a brother. Almost, that is. In one sentence which I shall always treasure she wrote, "A sibling of mine had business dealings with Madoff." Which, a reader replied, was the equivalent of Milton Eisenhower saying he had a brother who participated in the Second World War."
Grin.
Go read it all.